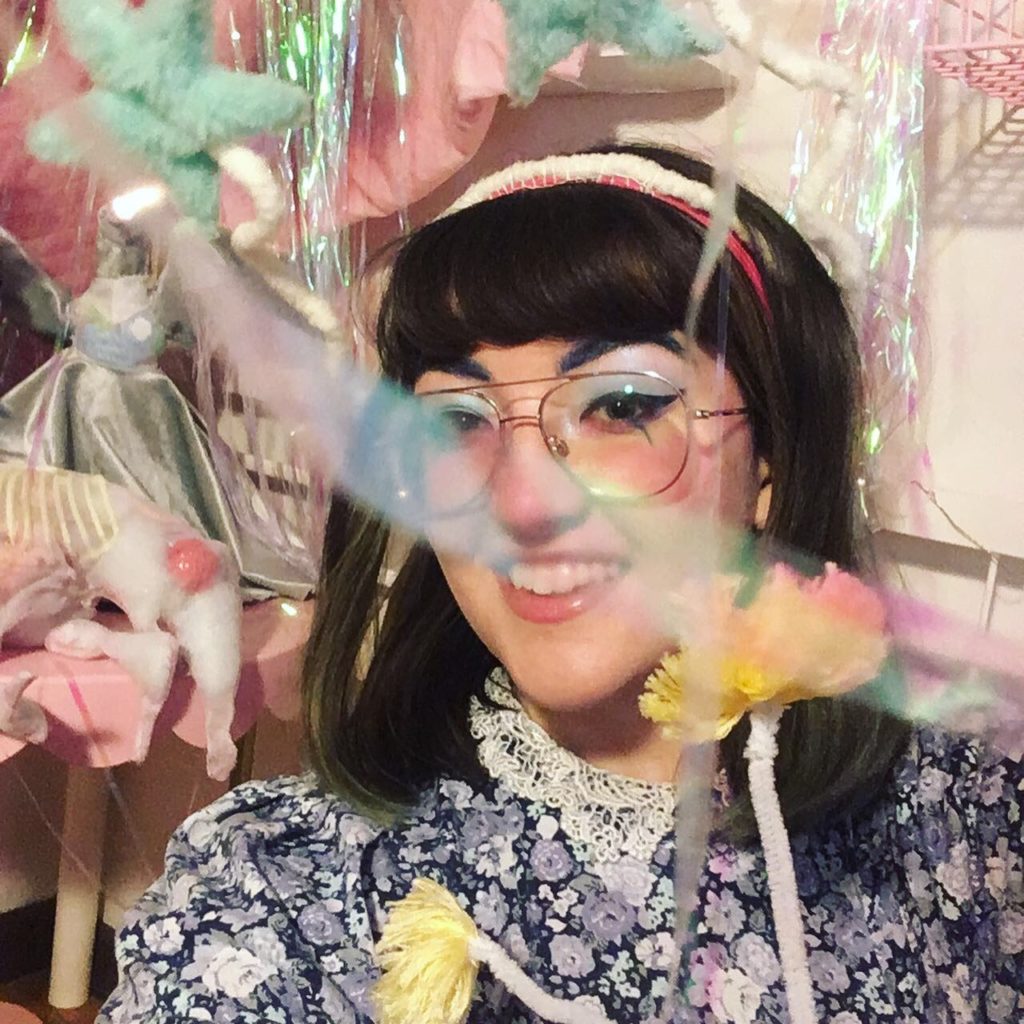 Sam Hensley is an animatronic sculptor and storyteller from Kentucky. Using reclaimed fabrics and electronics, she builds empathetic creatures from what some regard as trash. Each has a little world to its own, and a whole personality like any person. Their strange movements grant them an uncanny life. Their traits are at once familiar and strange, not quite matching to any single human or animal.
Hensley first began producing animated sculpture while getting her BFA at the University of Kentucky. The creatures have since joined her for an apprenticeship at Bread and Puppet theater, residencies at the Worm Farm Institute and Farwell House, as well as several galleries throughout the United States. The creatures have a small but robust online following through Patreon and social media as well, where the audience finds their lovable otherness comforting.
https://www.instagram.com/samsketchbook
---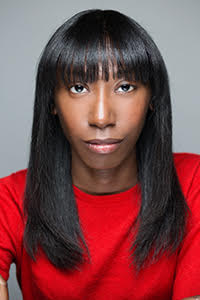 Nikkita Staggs is an artist, researcher, and product designer from Nashville, TN. She graduated from Tennessee State University with a Bachelor's degree in Communications with a concentration in theatre. While in college she built props and set pieces for a local haunted attraction. She learned to mix silicone molds, resins and plaster, and she also wired small LED lights to be fitted into animatronics. This sparked Staggs' interest in art and technology, and after graduation she began taking classes in physics, calculus, 3D design and graphics. Her plan was to incorporate her learnings into theatrical design and special effects, but instead she began working as a professional actress for the stage. Staggs has performed onstage with The Nashville Children's Theatre, Street Theatre, Pipeline Collective, Birmingham Children's Theatre, and toured with the Tennessee Theatre Company. She has worked production management for Nashville Shakespeare Festival, Nashville Repertory Theatre, Destiny Theatre Experience, and is still waiting for her callback from Studio Tenn. Between performances she works as an educator, teaching theatre and visual arts to children grades k-12. Staggs has exhibited her artwork across Tennessee, Kentucky and New York. Her extensive scientific research bleeds into her artwork, and Staggs adds technical elements to her designs, creating innovative pieces that combine art, science and imagination.
---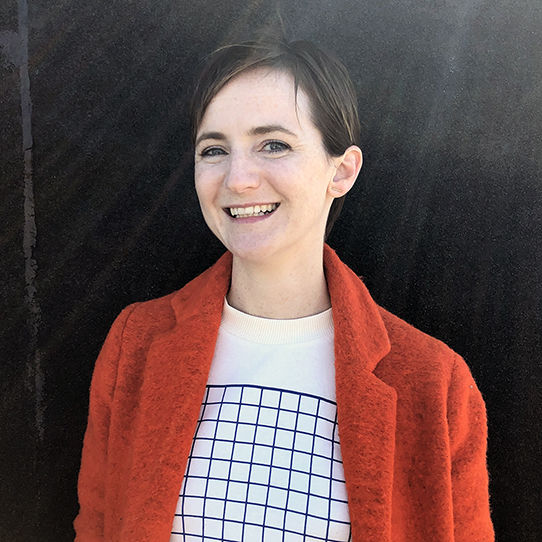 Kathleen McDermott is an interdisciplinary artist and designer with a background in installation, prop-making and sculpture, currently based in Brooklyn, NY. She combines her knowledge of fabrication with open source hardware to build a language of absurdity that merges new media, design, performance, and video. She is interested in technologies that are not productive, robots badly suited to absurd purposes and electronic creations beyond her control.
McDermott received a BFA from Cornell University, MFA in Creative Media from City University of Hong Kong and Ph.D. in Electronic Arts from Rensselaer Polytechnic Institute. She is currently an Industry Assistant Professor of Integrated Digital Media at NYU Tandon. Her work has been exhibited internationally, including at the Museum of Art and Design in New York, The Tides Institute and Museum of Art in Maine, the Wende Museum in LA, and Art Electronica in Linz, Austria; and has been featured in publications such as The Wall Street Journal, Huffington Post, Fast Company, and Dezeen. In addition to her artistic practice, she is an advocate for accessible technology education who actively seeks opportunities to give workshops, collaborate with community partners, and shares tutorials for working with DIY electronics at urbanarmor.org.
Website: https://kthartic.com/
Instagram: https://www.instagram.com/kit_the_robot/